Committees and Elections
---
IUG Steering Committee Elections 2024
The IUG Steering Committee is looking to fill 5 positions (3 member-at-large, 1 vice-chair, 1 secretary/treasurer) for terms that are currently ending with IUG 2024. This page contains information about the steering committee roles. Please send nominations (self or otherwise) to nominations@innovativeusers.org
Election Calendar
October 30, 2023: Call for nominations
November 30, 2023: Deadline for nominations (midnight EST)
December 1, 2023: Voting begins
December 15, 2023: Voting closes (midnight EST)
January 2024: Winner will be announced


IUG Steering Committee Election Nominees 2024
Vice-Chair/Chair Elect (Select one)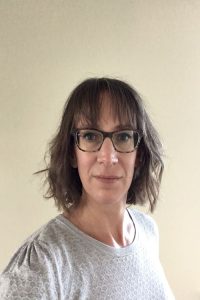 Eleanor Crumblehulme
Library System Administrator
Saskatchewan Information and Library Services
Polaris
I have been actively engaged with IUG since joining the Polaris ILS Advisory Committee in 2020. I joined the IUG Steering Committee as a Member-at-Large (Enhancements Co-coordinator) in 2021 and am a regular participant at conferences, zoom forums, and in the IUG discord. I love engaging with other libraries and advocating with Innovative on behalf of the community.
In my work life, I am a Library Systems Administrator (Polaris) at the SILS public library consortium, with previous experience in management, collections, and circulation. I have worked in public and academic libraries and have been a library worker for over 20 years.
Secretary/Treasurer (Select one)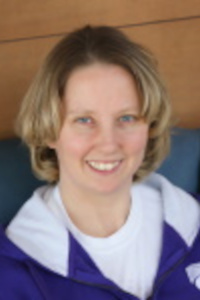 Teri Barton
IT Assistant Systems Specialist
Manhattan Public Library
Polaris
I am Teri Barton, currently serving as the IT Systems Specialist at the Manhattan Public Library located in Manhattan, Kansas. My professional journey in the realm of Polaris libraries spans over 17 years, culminating with the successful completion of my MLIS degree this past August. Notably, our library has maintained its membership with PUG and subsequently transitioned to IUG, a tenure of 17 years marked by fruitful collaboration.
Over the last 2 years, I have had the honor of fulfilling the role of Secretary/Treasurer, and I express my interest in seeking re-election to continue serving in this capacity. My involvement in the steering committee has proven to be a transformative experience, fostering the development of my confidence and expanding my collaborative engagements with forward-thinking colleagues. I look forward to the opportunity to further contribute to our esteemed organization.
Member-at-Large (Select three)
Kimberly Bolan
Chief Operations Officer
Allen County Public Library
Polaris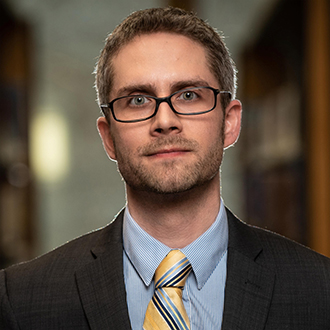 Derek Brown
Director of IT
Rochester Hills Public Library
Vega & Polaris
"I've served as the Director of IT for Rochester Hills Public Library in Rochester, Michigan for over eleven years. Our library caters to the largest service population in Oakland County–the second-largest county in Michigan. In my role, I also act as the System Administrator for our on-premise Polaris environment and oversee all aspects of Vega, including Discover Premium, Promote, Promote Web, LX Starter, and Guides.
Over the years, I have actively contributed to the Innovative Users Group (IUG) community, having previously held the role of Member-at-Large. I have presented at both in-person conferences and webinars and engaged on the IUG Discord. Additionally, I am a LEAP Working Group Partner, a Vega Strategic Partner, and a former PIAC member. To foster knowledge sharing and participation, I have organized regional in-person meetings in southeast Michigan to discuss ideas and address concerns among local Clarivate customers.
Our library has firmly established itself as a prominent advocate for Clarivate's Vega products, particularly by being among the first libraries to implement customizations for Discover Premium. We take pride in being one of the five beta partners for Promote Web. Vega plays a pivotal role in bridging the gap between Sierra and Polaris libraries, and we have already witnessed the positive impact of collaborative efforts over the last year.
The IUG Steering Committee would greatly benefit from a dedicated Vega advocate who can provide an administrator's perspective while effectively conveying the community's concerns and recommendations regarding these relatively new products."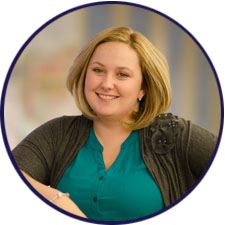 Katie LeBlanc
Head of Customer CARE/System Administrator
Clinton-Macomb Public Library
Polaris
"I'm currently the Head of Customer CARE and System Administrator for the Clinton-Macomb Public Library (Clinton Twp., MI). Our library is a district library with 3 locations that serve a rapidly growing population of 185,000. We are a Polaris environment (on-premise) and switching our PowerPac with Vega Discover Premium January 2024. I'm responsible for being the systemwide System Administrator for our Polaris Environment, serve as a PIAC member, and a LEAP Working Group Partner. I'm involved in the IUG community through Discord and by presenting for the first time at IUG in Phoenix.
I started working at CMPL almost 21 years ago as a page and worked through the organization until arriving in my current position in 2020. My thorough background in circulation allows me to look at library systems from a different viewpoint. I try to ensure that it works for every staff member but keeping the patron and how they interact with the library at the forefront. Thank you for your consideration."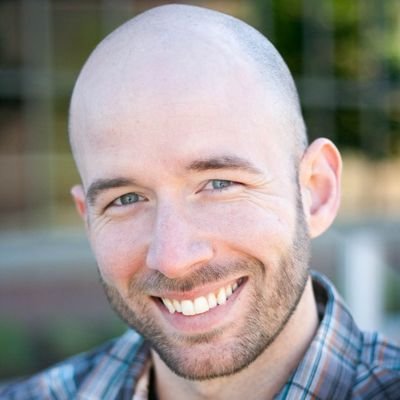 Kevin Liberty
Library Technology Specialist
Mansfield Public Library
Polaris
"I always enjoyed libraries since I was a kid. Whether it was Asking Jeeves questions on Netscape Navigator, browsing the card catalog, finding fascinating books, or listening to the records/CDs, I was often found there. And when they had a lock-in for the kids one summer? It was possibly the coolest experience I had. So it makes a lot of sense that after about 10 years of IT work, I'd find myself working for a public library and enjoying the experience. It's certainly not as easy or glamorous as the clerks made it out to be back then, but it's just as rewarding as I imagined.
I attended my first IUG two years ago when it was virtual, and very much enjoyed the panels, but especially the camaraderie that happened within the Discord.
I don't need to tell you that this was intensified with IUG 2023, when I attended in person. This was such a great experience, I learned a lot, and met so many great people (putting a face to a lot of the names I've been talking with since IUG 22). I've been working at my public library for two years now as of next month with zero library/ILS experience, and it's because of IUG and its members that I can proudly say I now have some knowledge of what I am doing. I would be glad to give back to a group that has done so much for me.
Mansfield Public Library has served its community for nearly 95 years through various locations. We are currently a member of a local consortium of nine libraries spanning 3 cities in North Texas."
Daniel Messer
Integrated Library System Administrator
Library Systems & Services
Polaris
"The Innovative Users Group is an organization I've been proud to be part of ever since coming over from the Polaris Users Group many years ago. I've learned so much from this organization of beautiful librarians, and I try to give something back whenever I can. And if you'd like, I'd enjoy the opportunity to serve this group directly as a Member-at-Large.
I'm a Polaris ILS Administrator who specializes in library technology, circulation methodology, and shadow libraries. I've worked in libraries for almost 30 years from the front desk to systems administration. I've spoken at many IUG sessions about everything from hacking the PowerPAC to creating training videos for your staff. Currently, I'm involved with the Leap Working Group and I'm a past member of the Polaris ILS Advisory Group (PIAC). IUG is a rare community, where people work hard to create positivity and improvements not only in the software we use, but in our workflows and processes too. I'd like to help continue that work in some small way, if you'll allow me.
Thank you!"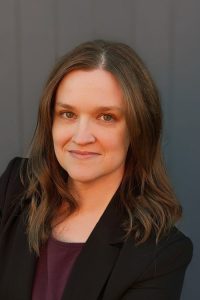 Stephanie Ruhe
ILS Administrator
Springfield-Greene County Library District
Sierra
"My current role is ILS Administrator (Sierra) at Springfield-Greene County Library, a 10-branch public library system serving a population of approximately 275,000 in southwest Missouri. I am responsible for maintaining our suite of Innovative software and coordinating integration between the ILS and other technology initiatives, working both with vendors and our internal IT team. I have worked in Sierra system administration in a couple of different roles since 2012, and in that time have supported public, academic, and special libraries of varying sizes and needs. Prior to moving to the system administration side of library life, I worked in a number of public-facing roles, including reference services, youth services, and interlibrary loan.
I have had the privilege of serving as a Member-at-Large on the IUG Steering Committee for the last two years, and it has been an honor to do my best to serve the community from which I have gained so much over the last ten-plus years. I am continually inspired, both professionally and personally, by how the IUG membership demonstrates the power of collaboration, collegiality, and innovation, at both the individual level and collectively. Whether as part of the general membership or through service on the Steering Committee, I look forward to continuing to build upon the extraordinary foundation of community that IUG embodies."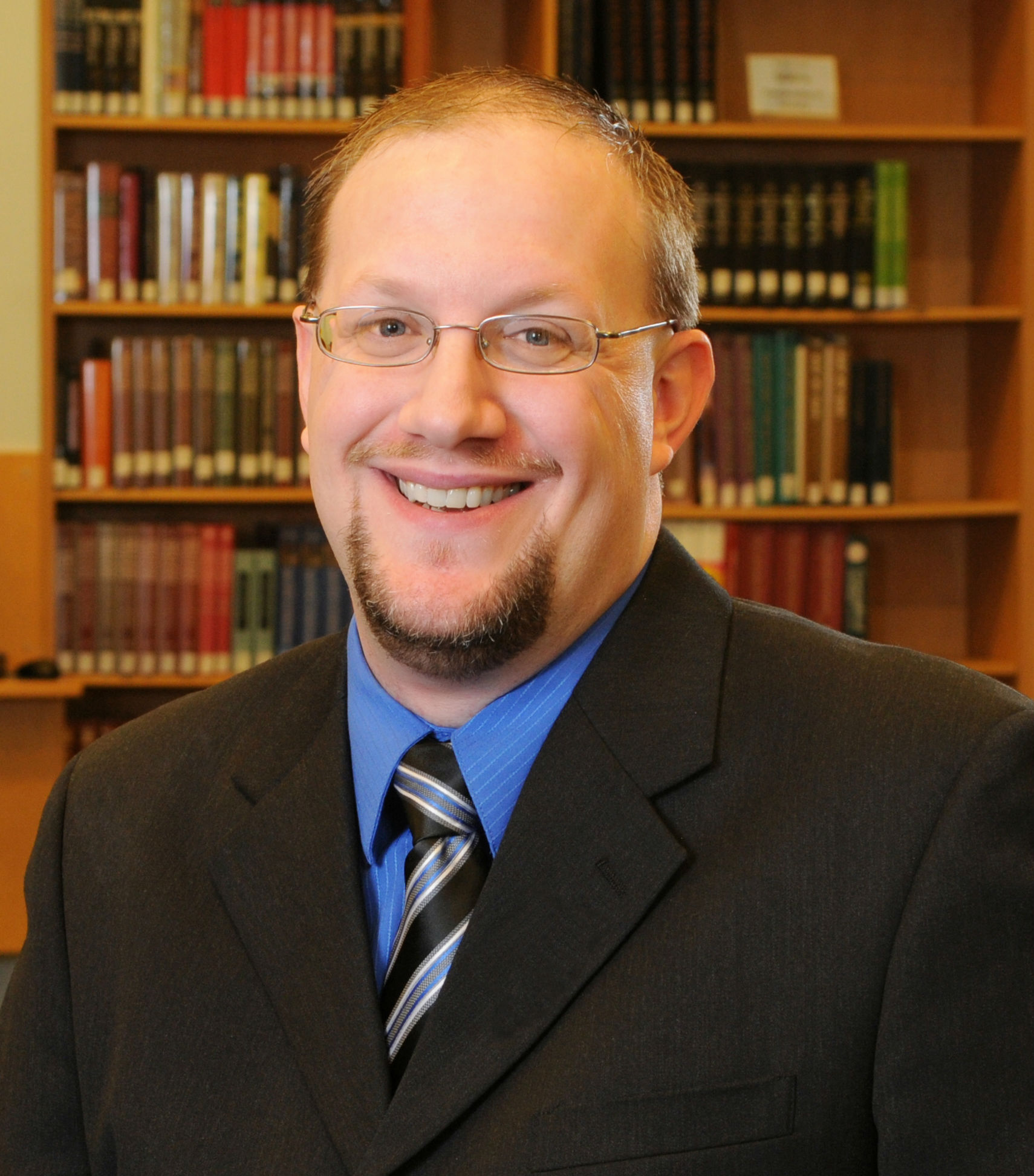 Jeff Tate
Digital Services Manager
Wichita Public Library
Polaris
I have over 20 years of experience in libraries and have degrees, including an MLS, from Emporia State University and George Washington. As Digital Services Manager, which means the head of the IT department, I am responsible for all library hardware and software, the Library's website, databases, e-content, and of course Polaris. My team also teaches public technology classes, manages the Library's maker services (3D printing, AV Studio, and more) and assists the public with varied and complex technology needs. I also provide strategic planning for the system and have created three technology plans since starting at WPL. My work relies on building partnerships for programs and maintaining our systems. In Wichita, I have led the Polaris upgrade team through multiple upgrades to ensure our systems are in great shape, implemented new point of sales software, self-check systems, automated material handling systems, and more. I was also the IT project manager for Wichita's multi-million dollar facility, the Advanced Learning Library – including coordinating multiple needs and interests between library staff, city staff, and vendors to ensure the systems were in place to achieve our service priorities. I always aim to be collaborative, innovative, and centered in workable options that meet current and future needs. In the past, I have been active in IUG attending conferences since Polaris was still in Syracuse. I was also on the Idea Lab team as a moderator and an expert reviewer. I find the IUG community to be a wonderful resource and great asset for all of us who use Polaris
---
Duties
All Steering Committee members speak for the membership, serve on ad hoc working groups, and provide advice to the Chair. Following are the major duties of each position:
Vice Chair/Chair Elect is a 3-year, 3-position role:
1. Vice Chair (year 1)
Serves as Chair of the Program Committee for the Annual IUG Conference which involves weekly phone meetings with Innovative and the conference planning team and other duties
Performs the duties of the Chair in the event of the Chair's temporary disability or absence from meetings, or if the Chair becomes ineligible to hold office
Solicits a Local Arrangements Committee Chair for the annual IUG meeting
Attends the future conference site visits and the onsite annual conference kick-off meeting (usually early fall)
Completes assignments as delegated by the Chair
2. Chair (year 2)
Oversees all annual conference planning including site visits for future conferences (usually early fall)
Coordinates the annual conference, including an onsite kick-off meeting (usually early fall)
Presides at the annual and special membership meetings of IUG and of the Steering Committee
Prepares agenda for the annual membership meeting
Prepares post-conference evaluation survey
Appoints (with the approval of the Steering Committee) standing or special committees as needed to carry out the purposes of the organization
Chairs ALA Annual and ALA Midwinter meetings
Chairs online Steering Committee meetings
Performs other duties as are necessarily incident to the office of the Chair and as may be prescribed by the Steering Committee
3. Past Chair (year 3)
Serves in an advisory role to the Chair and the IUG Steering Committee
Chairs the Scholarship Committee
Chairs the Nominating Committee
Chairs the Beacon Awards Committee
Secretary/Treasurer (3-year term)
Take and distribute minutes of the annual and special membership meetings, and of the IUG Steering committee meetings
Verify expense reports and credit card charges of steering committee members
Manage volunteers working at the IUG Annual registration desk.
Attend all meetings of the IUG Steering Committee officers (normally ALA Midwinter, IUG Annual Conference and ALA Annual).
Respond to questions/information for the IUG steering committee regarding decisions by maintaining minutes of all IUG Steering Committee meetings.
Member-at-Large (2-year term)
The responsibilities of this role are appointed by the IUG Chair. Here are some of the recent positions held by Members-at-Large:
Oversees the IUG Clearinghouse
Oversees IUG Communications
Co-coordinates the IUG IdeaLab/Enhancements
Works with our Regional IUG Groups
Serves as Polaris liaison/PIAC Chair
Please feel free to contact any member of the Steering Committee about serving on the committee. You will find our names and email addresses on the Steering Committee page.
Meetings
The IUG Steering Committee has monthly virtual meetings during the year — and the following in-person meetings:
IUG Annual Conference — all Steering Committee members are expected to attend, arriving 2 days before the Pre-Conference day and remaining through the first meeting of the incoming Steering Committee (just after the final session on the final day of the conference, typically departing the day after the conference)
IUG Annual Conference Opening Session and Membership Meeting — all Steering Committee members, including those newly elected, are expected to attend, along with a photo session to follow
Financial considerations
Steering committee members receive free IUG conference registration, complimentary hotel room for the duration of the Annual IUG Conference, including the additional days required, round-trip airfare (or equivalent transportation method), transportation to and from the airport, and an assortment of complimentary meals. IUG also provides airfare, required hotel nights, and related transportation to support attendance at the Steering Committee meetings held at ALA Annual and ALA Midwinter.
The Nominations Committee's goal is to establish a slate that represents the diversity of libraries among the IUG community: academic, public, law, medical, K-12, consortia, etc.